Who Should Take This Course
This program is about your ability to create and build healthy, valued client relationships. It is the accumulation of the very best practices of top sales professionals and niche specialists in your industry.
Client Focused Sales is designed to help new and tenured account executives by sharing, discussing and practicing consultative techniques essential to new and existing clients. This course leads the way to a more strategic path to developing client relationships.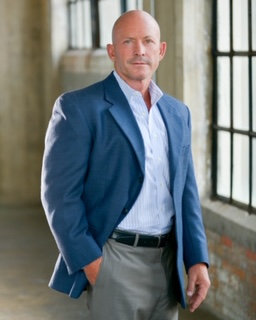 What You Will Learn
Develop a clear understanding of how prospects think when they are making critical decisions and what they see as value at every stage
Initiate more dynamic phone, email, and face to face conversations in service of earning the meeting
Concisely articulate your value and potential offerings in a meaningful way that resonates with your prospect
Navigate conversations with gatekeepers for the purpose of leveraging it as a source of access and insight throughout the organization
Set expectations for a more consultative conversation that maximizes the opportunity to guide the dialogue rather than forcing or manipulating the conversation
Lead conversations with High Impact Questions to ensure we are maximizing the limited time we have with decision makers and influencers at every level of an organization
Effectively influence your prospects and clients to follow your guiding suggestions and recommendations more frequently
Challenge your paradigm to see prospect resistance as an opportunity to build a bridge of trust and to influence, inform, and guide the prospect and client
Apply the Three Approaches for Demonstrating Your Value that you can introduce early and apply often to improve your customer relationships and in turn your value proposition
Reinforce the importance of staying involved after the sale and offer best practice suggestions for guiding our partnering involvement
Free Course Preview
Program Investment
The Client Focused Sales Training Program is offered in a just-in-time, online delivery format. Each of the 12 modules are broken down into 5-10 minute segments, and is any sales organization's solution to quickly ramping up new consultants while still maintaining a high level of personal production.
This covers each step of the Sales Process in easy to process lessons, complete with a framework for best practices in learning:
The Problem
The Purpose
Key Aspects